Brandywine - Fort Myers, Fl 33919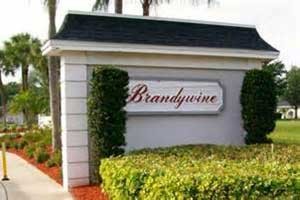 Brandywine
is a gated, active adult 55+ community located in South Fort Myers that features attached villas and low-rise condominiums. These housing options were all built between 1983 and 1988. Residents of this community also enjoy low HOA fees.
There are 351 housing units in this community. As far as size goes, the villas are single-level attached homes ranging from 1,700 to 2,500 square feet; these villas have at least two bedrooms, two bathrooms, and a two car garage. The condos are situated in condo buildings that each have two units on the first floor and two more united on the second floor. The condos have at least two bedrooms, two bathrooms, and a one-car garage.
AMMENTITIES
Brandywine's has an expansive list of amenities that it offers for its residents. These amenities fulfill the needs of 55+ adults who enjoy being active and social. At this community, there is always something to do. Brandywine can be a great environment for those who are moving to Southwest Florida without a base of friends already established. The community features numerous social activities and events for its residents, and community members are encouraged to interact and mingle with other residents in the community.
Amenities at Brandywine include: a clubhouse, two swimming pools, a spa, a picnic area, a fitness center, a library, a puzzle room, an outdoor patio, two shuffleboard courts, and two tennis courts.
The community has monthly parties, a garden club, ceramics and jewelry group, water exercises in the pool, fitness classes, sewing and crafts time, weekly tennis, bingo, line dancing, bridge games, computer club, pickle ball, poker, book club, billiards, monthly luncheons, singles club, cocktail parties, and even more activities and groups.
Brandywine also has a Remembrance Garden that the garden club and volunteers maintain throughout the year. The garden is home to native plants, and was established in 1998.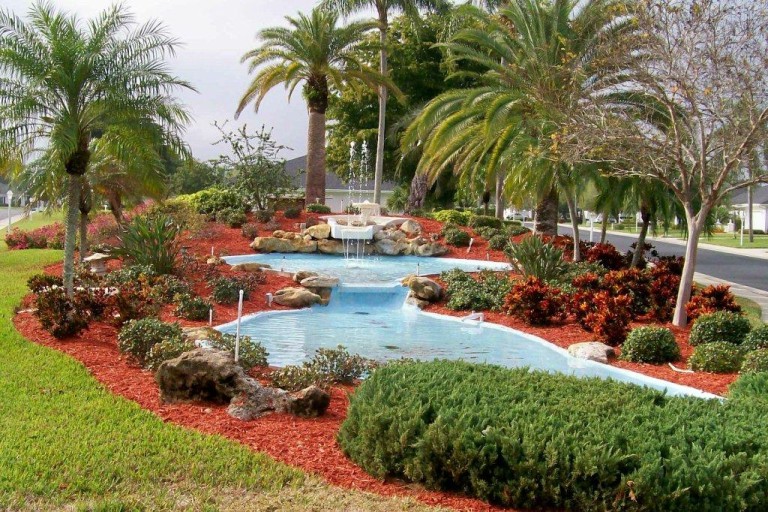 Residents also have the opportunity to join the community's activities committee, so they can have a personal say in what will be planned in their own community.
LOCATION
Brandywine is located in South Fort Myers off Winkler Road between Cypress Lake Drive and Gladiolus Drive. The community is a 10-minute drive from Fort Myers Beach, Southwest International Airport, and is nearby several shops, restaurants, and other attractions and events in Fort Myers.